BIO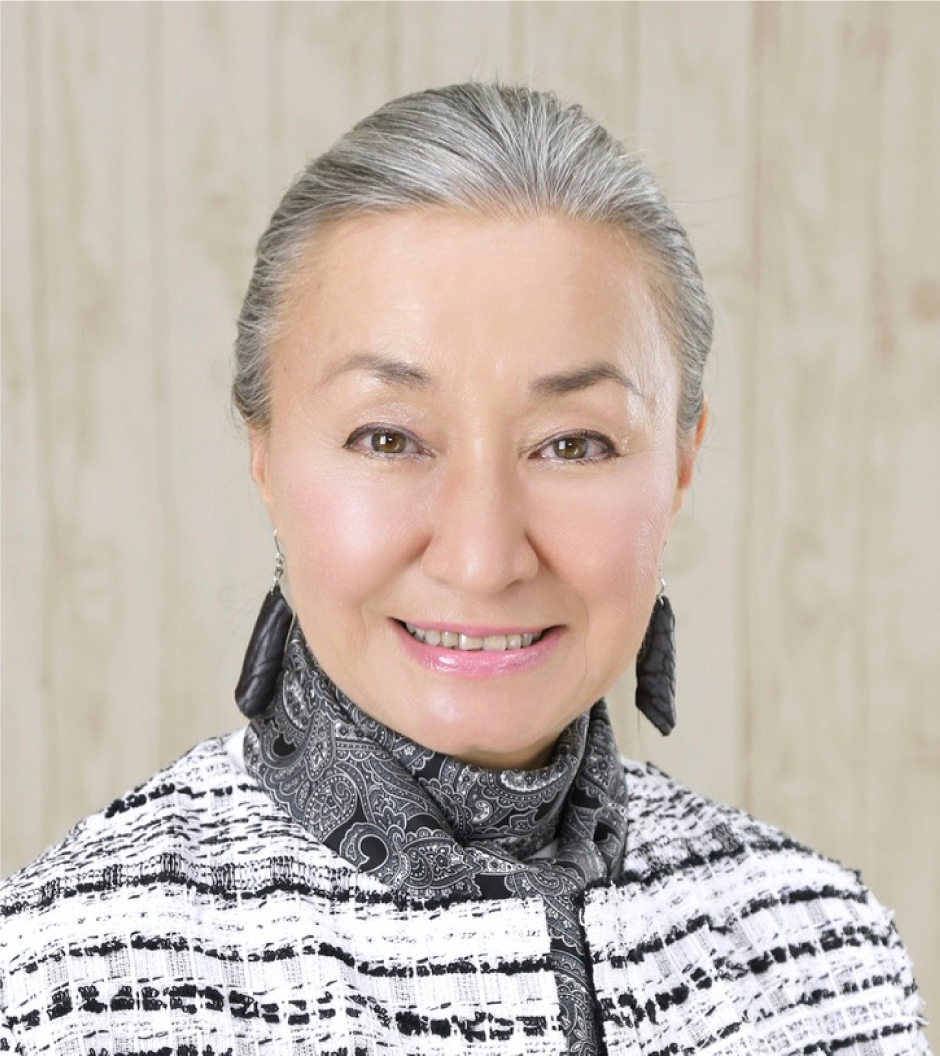 My work challenges spanning several decades include television news anchor, United Nations employee, university lecturer, government advisory council and NGO / NPO member. Especially since the late 1980's, as my interest in global environmental issues began to deepen, I have been blessed with the opportunity to participate in valuable work in these areas. I hope to continue contributing to society in various ways such as supporting sustainable relationships between human beings and the natural world.
■Academic History
1979
University of the Sacred Heart, Tokyo (BA)
1992
Harvard University, Kennedy School of Government (Masters in Public Administration)
2012
The University of Tokyo, Doctoral Program, International Relations, Graduate School of Arts and Sciences (Program Withdrawal with Satisfaction of Credit and Enrollment Requirements)
■Television・Radio
1980〜82
NHK TV, Overseas Weekly, Co-Host
1982
TV Tokyo, (Weekly Documentary Program, Media Mix with Nikkei Newspaper), The New Industrial Revolution, Host/ Reporter
1984〜88
Fuji TV Network, (Daily News Program), Super Time, Co-Anchor
1994
TV Kanagawa, (Government Policy Analysis Program), Zone, Anchor
1999〜01
Tokyo FM, Earth Conscious 21, Host & Commentator
2002〜06
Tokyo FM, A Million People's Message, Regular Commentator on the Environment
■United Nations
2001〜04
United Nations University and UNU Institute of Advanced Studies, Senior Communications Officer
2006〜08
United Nations Information Centre in Tokyo, Director
■Teaching
1995〜96
Bunkyo Women's College, Lecturer
1996〜99
Sacred Heart Joshi Senmon Gakko, Lecturer
2002〜06
Tokyo University of Agriculture, Visiting Professor
■Government Advisory Councils and Committees posts held
Environment Agency, Central Environment Council, (Committees/ Sub-Committees): Planning and Policy, Environmental Impact Assessment, Waste Management, others; Forestry Council; Life Long Learning Council; Road Council; Ministry of Land, Infrastructure, Transport and Tourism, Road Environment Policy Research Committee; Ministry of Agriculture, Forestry and Fisheries, Food, Agriculture, and Rural Areas Policy Council; Tokyo Metropolitan Government, Housing Policy Council; Ministry of Education, Evaluation Board of Assessment of National Olympic Memorial Centers for Youth; Ministry of Environment, Evaluation Committee of Independent Administrative Institutions; Ministry of Agriculture, Forestry and Fisheries, Evaluation Committee of Independent Administrative Institutions.
■Board of Directors posts held
Institute of Global Environmental Strategies (IGES), Earth, Water and Green Foundation, Global Environmental Forum (GEF), Itabashi City International Exchange Foundation, among others.
Establishing member and Representative Director of Water-Green-Life Network Association, November 2021
■Books and Translations
People Who Work With the Earth (TOKYO FM Publishing)
Leadership Without East Answers by Ronald A. Heifetz (Translation・Sanno Univeristy Publishing)
The Secret of the Primroses (Storybook co-author, Drawing by Setsuko Oshima & Supervision by Dr. Izumi Washitani, UNESCO Association of Japan)
Harvard Women Challenge Beyond The Glass Ceiling, (Fusosha)
■Publications: Magazines・Newspapers・Others
Environmental Journal Global Net, "Charmine's Eco-Interview" Monthly Interview Column(1996〜2001)
Monthly Magazine Bungei Shunjyu(Vol. 2008, July) "The Harassment I Encountered at the United Nations"
Monthly Magazine Bungei Shunjyu (Vol. 1989, November) "My Harvard Challenge"
Numerous articles, reportages, presentations concerning environmental issues in newspapers, journals, magazines, interviews, public lectures and symposiums.